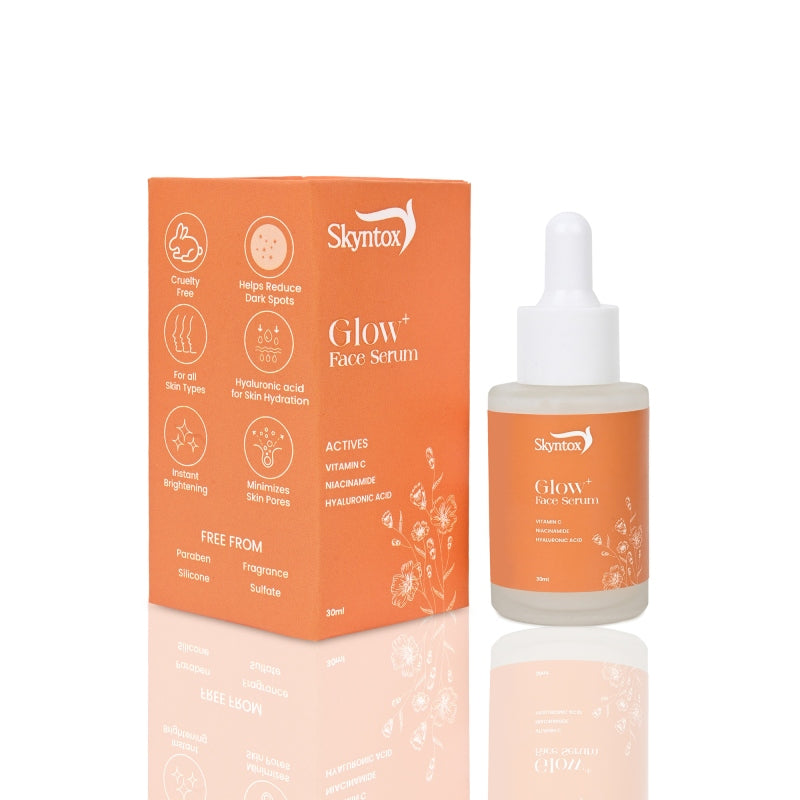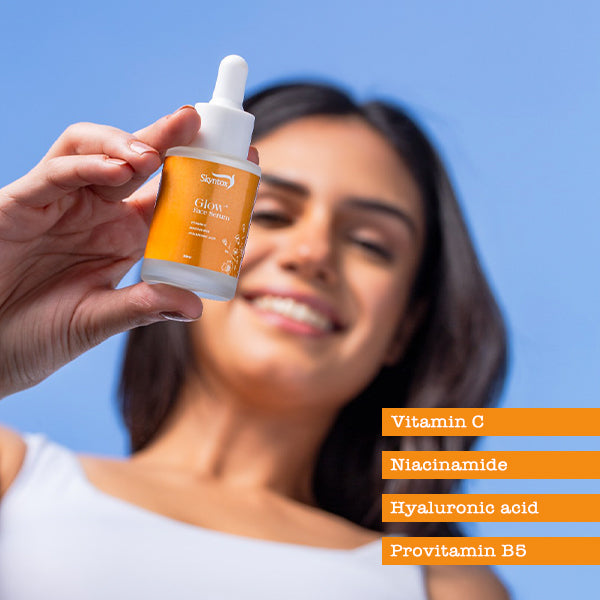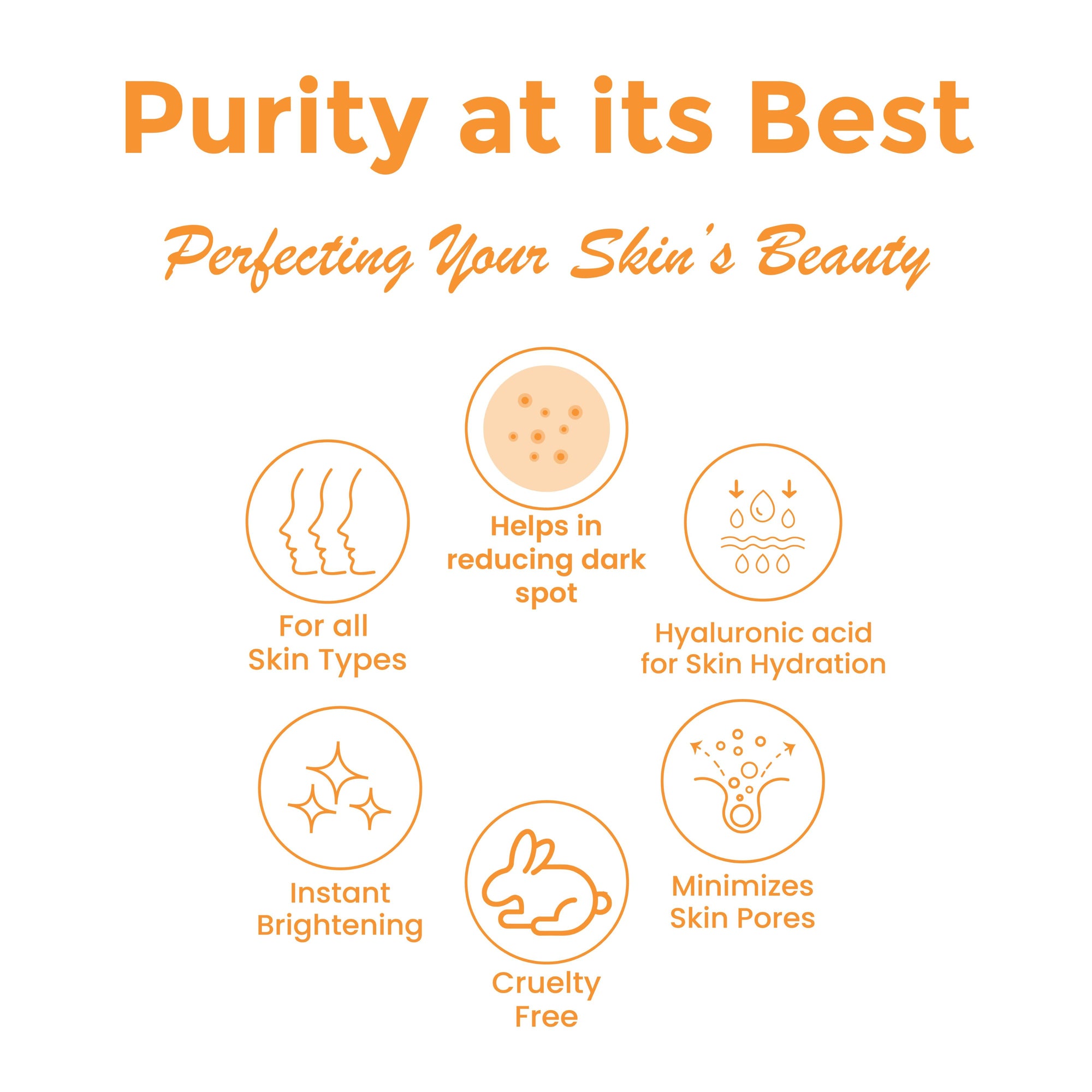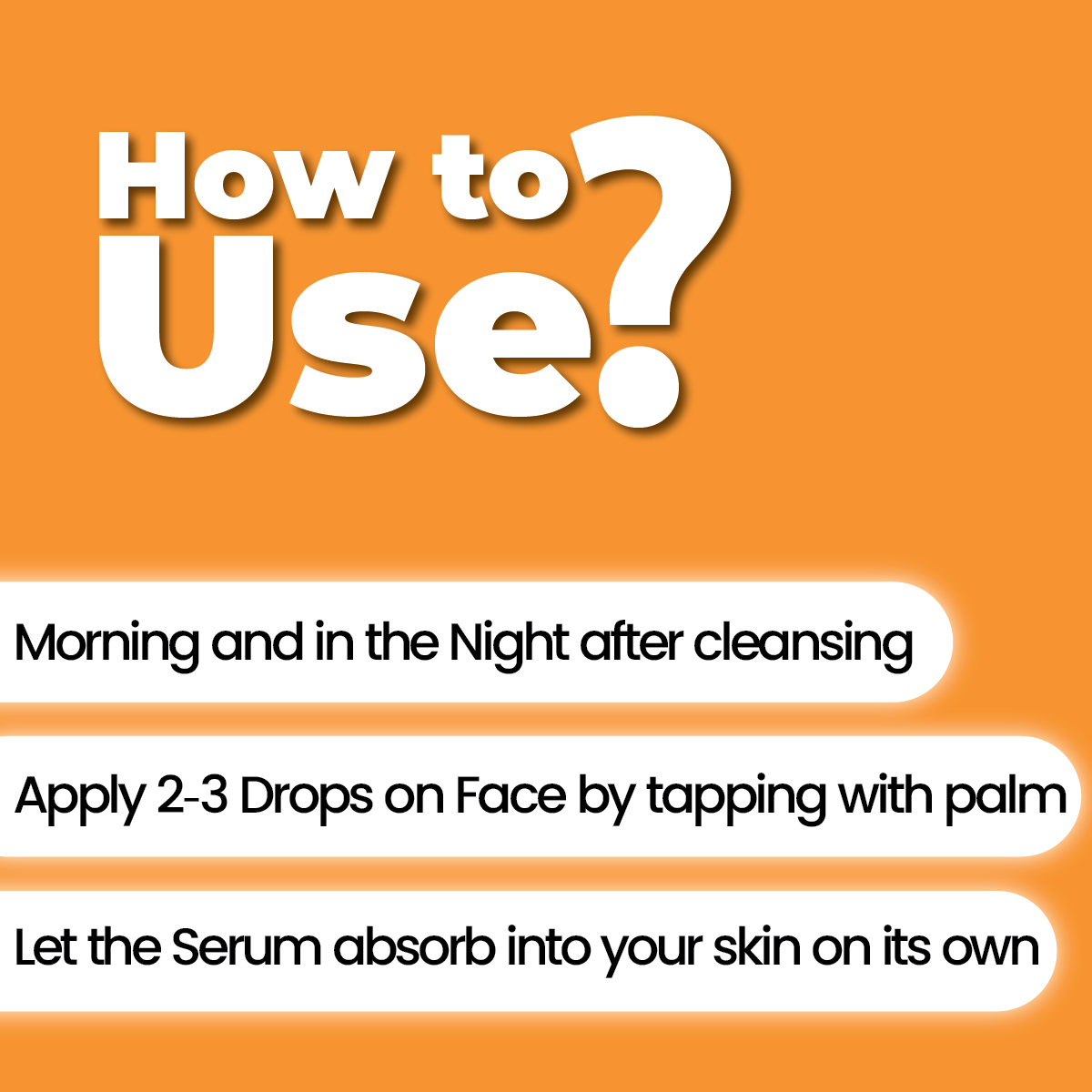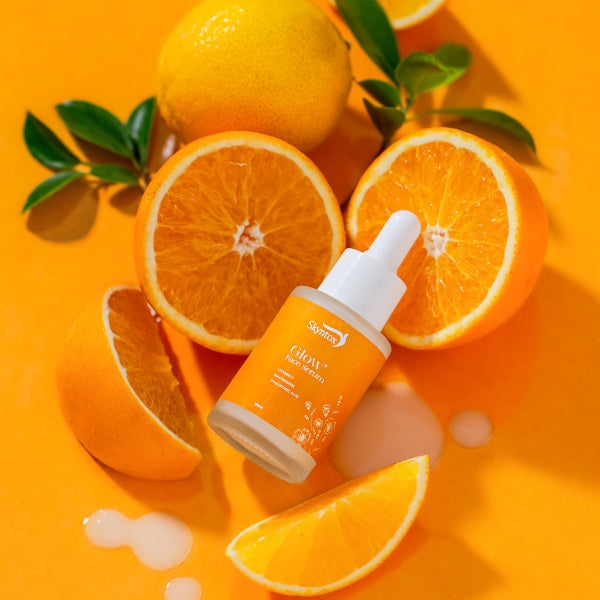 Skyntox Glow+ Daily Vitamin C Serum
Regular price
₹ 799.00
Sale price
₹ 639.00
Unit price
per
Boost your skin glow with Skyntox Vitamin C serum, your secret to radiant skin.The patented complex ensures 3 X faster results , making it your go to skin detox.

Hero Ingredients

Vitamin C: It helps to brighten the skin, stimulates collagen, and reduces the appearance of fine lines and wrinkles.

Hyaluronic Acid: It helps retain moisture, keeps the skin well-hydrated, balances Oil Production, and prevents dryness.

Niacinamide: Niacinamide reduces redness, minimizes the appearance of pores, and has soothing & anti-inflammatory properties.
check_circle In Stock
cancel Sold out
Pickup currently unavailable at
Live, Laugh, Glow with Skyntox !
Why you will Love it !
Twice the Efficacy
Penetrates deeper for visible results
Suitable for Sensitive skin
Fragrance free & Allergen free
Oil Free & Lightweight
Brightening & Glow boost
100% Safe for Daily Use
Non Comedogenic & Paraben free
Actives to make your skin glow from within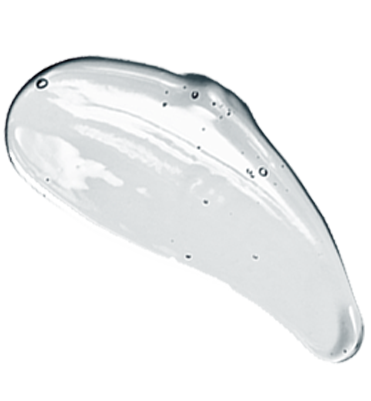 Vitamin B3
Improves skin texture, reduces the appearance of pores and helps reduce dark spots.

Glycerine
Keeps skin hydrated

Provitamin B5
Promotes skin softness and elasticity.

Vitamin C
Stable and potent antioxidant that helps brighten the skin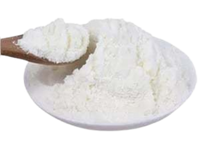 Betaine
Natural ingredient that reduces moisture loss.
Allergen free

Paraben free

Benzophenone free

Cruelty free

Toxin Free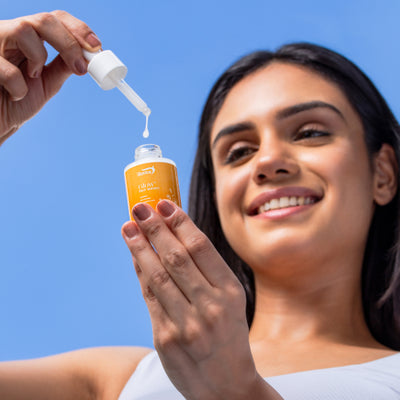 Unlock Your Skin's Glow Daily with Vitamin C, Niacinamide, & Hyaluronic Acid!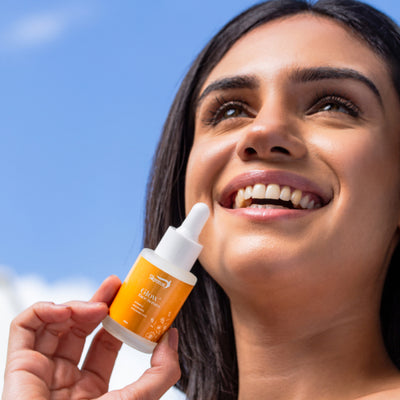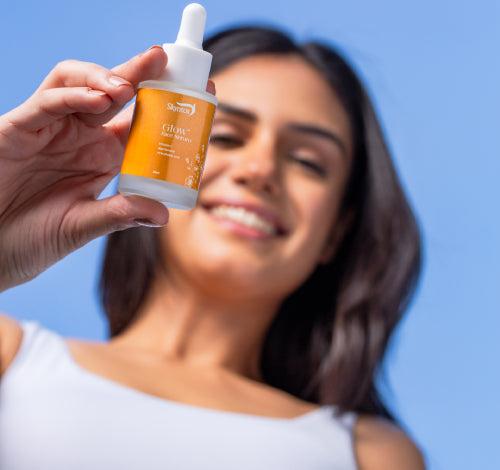 Loved the feel of the product
Agreed that their skin texture improved
Does Skyntox Glow+ Face Serum really give glowing and glass skin texture?

Skyntox Glow+ Face Serum is formulated with a powerful blend of actives, including Niacinamide, Glycerine, Betaine, Provitamin B5, Sodium Hyaluronate, Phytic Acid, Vitamin C, and Bisabolol. These ingredients work synergistically to improve skin texture, promote hydration, brighten the skin, and reduce the size of open pores.
Is Skyntox Glow+ Face Serum suitable for sensitive skin?

Skyntox Glow+ Face Serum is formulated with gentle and skin-loving ingredients like Bisabolol, which is derived from chamomile and known for its soothing properties. This makes the serum suitable for sensitive skin, helping to calm and condition the skin while reducing redness and irritation.
Can Skyntox Glow+ Face Serum be used as a makeup base or primer?

Absolutely! Skyntox Glow+ Face Serum's smooth and hydrating texture makes it an excellent makeup base or primer. Applying the serum before makeup application can help create a smoother canvas and enhance makeup longevity.
How often should I apply Skyntox Glow+ Face Serum to see noticeable results?

For best results, we recommend applying Skyntox Glow+ Face Serum twice daily, in the morning and evening, as a part of your skincare routine. Consistent use will help achieve noticeable improvements in skin texture and radiance.
Is the serum free from parabens and silicones?

Yes, Skyntox Glow+ Face Serum is formulated without parabens, silicones and harmful chemicals. We prioritize using clean and safe ingredients to ensure the serum is gentle and effective for your skin.
Benefits
How to use?
Key Ingredients
More Information