Free Delivery on ALL Orders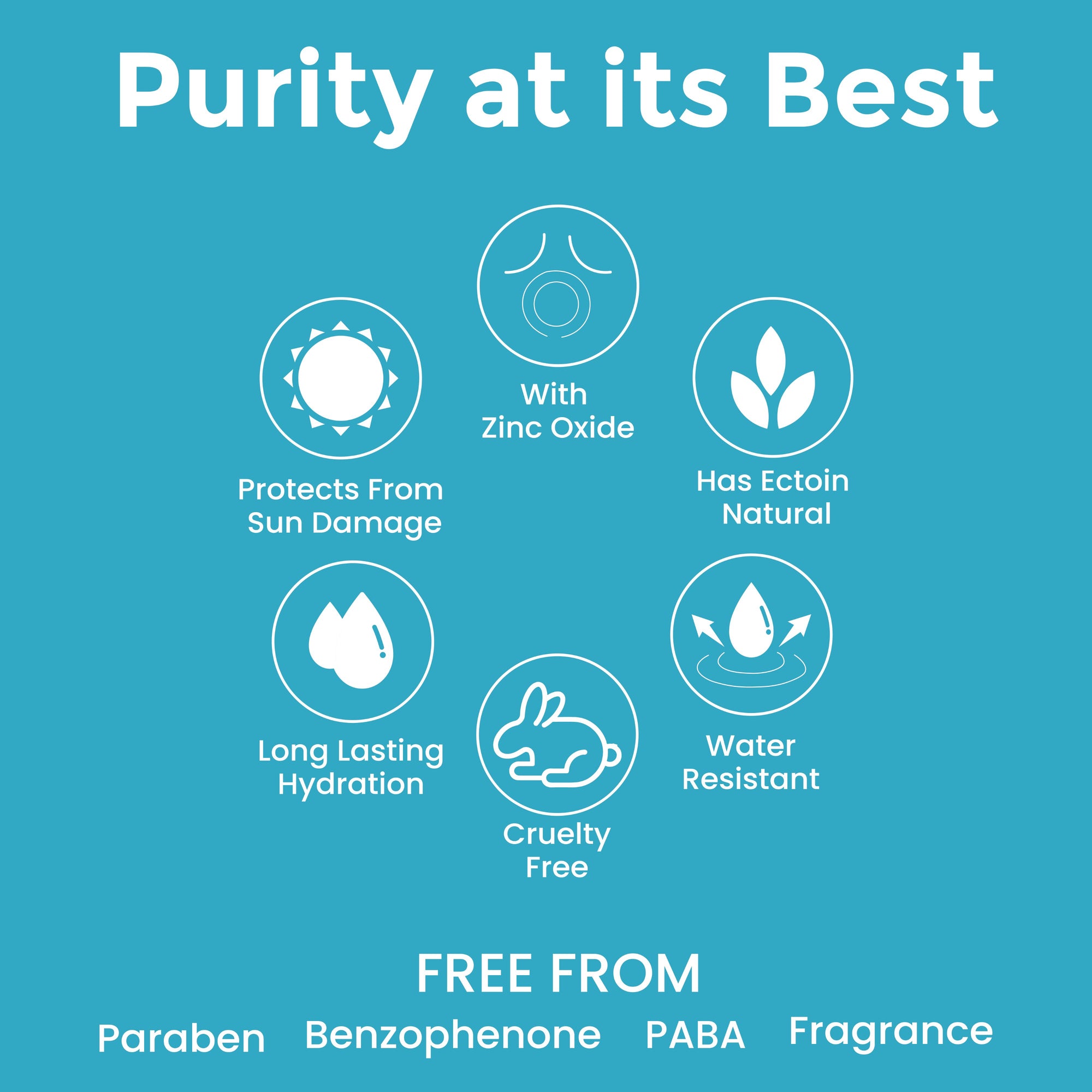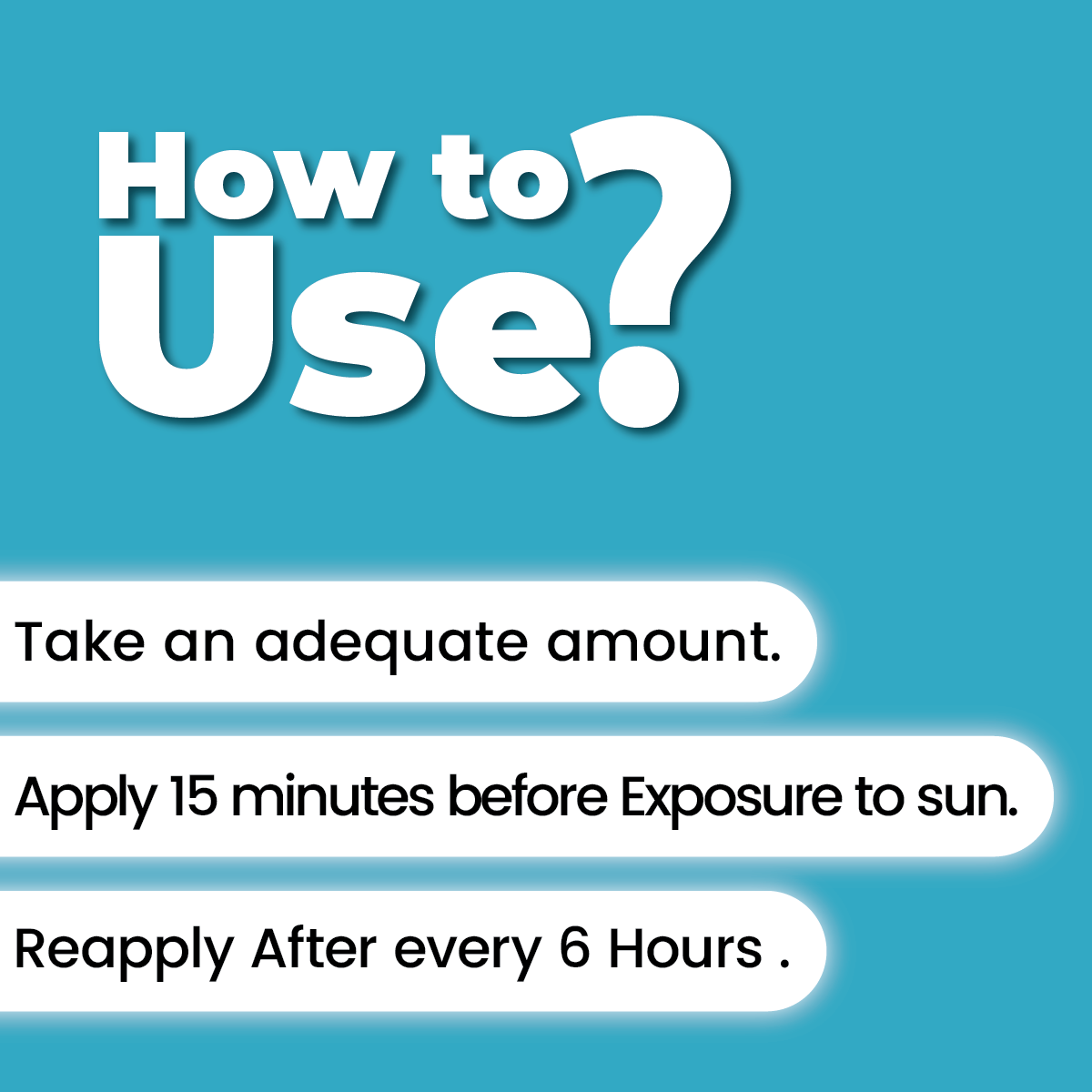 Skyntox Mineral Sunscreen for Kids & Babies
Regular price
Rs. 849.00
Sale price
Rs. 849.00
Unit price
per
UVA, UVB, IR & Blue light Protection | Pump Packaging makes it easy to use for children | With Zinc Oxide (Safest Sunscreen ingredient) | For 1- 15 year old | Long Term Hydration

Read more
Read less
check_circle In Stock
cancel Sold out
Pickup currently unavailable at
How to use

Apply Skyntox Sunscreen on clean face, neck and other areas 15 minutes before exposure to the sun. Skyntox Sunscreens give 6+ Hr Protection. Can be used under makeup as primer. Reapply after swimming or sweating heavily.
Play, Enjoy, Wear Sunscreen ! Why Parents & Children will love it!
Proof of Efficacy
Certified Broad spectrum Sunscreen with SPF of 30.14 & PA+++
Suitable for Skin Types ✔️ Oily Skin ✔️ Normal Skin ✔️ Combination ✔️ Dry Skin
95% agreed that even after spending full day in sun their kids remained untanned
99% said that pump application made the sunscreen easy to use by Kids & Adults
87% said that the little white cast the product has is good as there is no chemical filters in the sunscreen
Questions?
FAQs related to Skyntox Mineral Sunscreen for Babies & Kids
Is Skyntox Mineral Sunscreen safe for Babies and Kids?

Yes, Skyntox Mineral Sunscreen For Babies and Kids is specially formulated for the delicate skin of children aged 0-15 years. It contains Zinc oxide, a mineral sunscreen ingredient that forms a physical barrier on the skin, reflecting and scattering harmful UVA and UVB rays. It is the safest sunscreen filter for babies and kids, providing broad-spectrum protection without the use of harsh chemicals.
Does Skyntox Mineral Sunscreen offer protection against blue screen light and infrared rays?

Yes, Skyntox Mineral Sunscreen offers comprehensive protection against not only UVA and UVB rays but also blue light and infrared rays. It has an active Ectoin which gives multi-layered protection and it helps shield the skin from the damaging effects of digital screens and environmental stressors.
Is Skyntox Mineral Sunscreen suitable for daily use?

Absolutely! Skyntox Mineral Sunscreen is designed for daily use and can be used on babies and kids during outdoor activities, swimming, or simply playing in the sun. Its waterproof formula ensures long-lasting protection, even during water play.
How does Skyntox Mineral Sunscreen hydrate and nourish children's skin?

Skyntox Mineral Sunscreen is enriched with nourishing actives like Organic Moroccan Argan Oil, Sweet Almond Oil, Ectoin, Vitamin E, and Shea Butter. These ingredients hydrate and replenish the skin, providing essential nutrients to keep it healthy and plump. Ectoin's soothing and anti-inflammatory properties calm the skin, protecting it from environmental stressors.

Regenerate
Can adults with sensitive skin also use Skyntox Mineral Sunscreen?

While specifically formulated for babies and kids, Skyntox Mineral Sunscreen's gentle and safe formula makes it suitable for adults with sensitive skin as well. Its natural actives ensure a comfortable and nurturing experience for all ages, making it an ideal choice for the whole family.
More Information

Manufactured:  Bio Avenues D 29, Industrial Focal Point, Dera Bassi (PB.) 14507

Marketed by.  B L Lifesciences Private Limited A-245, Okhla Industrial Area Phase-I, New Delhi-110020.

Country of Origin - India

Item Name, Skyntox Mineral Sunscreen for Kids & Babies 50g

Number of Items, 1

Net Quantity, 50 Gram

Mfg. Date,   Aug/2023 Best Before : Aug/2025

Batch No,  SMS101. MRP: 849.00 USP: 16.98 (Incl.all taxes)

Customer Care No. +917428892876 - Mail contact@skyntox.com